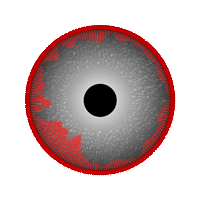 Who

we are

Outside the Club realisiert hochwertige, cinematische Filmproduktionen. Wir sind stolz, mit der preisgekrönten Serie Wishlist eines der innovativsten und aufwendigsten jungen Formate Deutschlands umgesetzt zu haben. Bekannt für unsere authentische Erzählweise und unseren audiovisuell anspruchsvollen Stil verwirklichen wir auch ihre Idee.
Awards
Grimme-Preis

Innovation

2017

Deutscher Fernsehpreis

Nachwuchspreis

2017

Webvideopreis

Best Video of the Year

2017

Wuppertaler Wirtschaftspreis

Jungunternehmen
des Jahres

2017

Preis für crossmediale Programminnovationen

2017
crafting cinematic experiences
Our

Services

Wir erzählen Geschichten, wir dokumentieren und wir porträtieren, wir werben, wir produzieren. Wir bringen zum Träumen. Von der Konzeption über die Ausführung bis hin zur Post-Produktion verwirklichen wir Ihre Vision.
Wishlist
This is what we do.
Get in

Contact

Sie haben ein neues Projekt? Gehen wir es an.